Who`s Liable for Dog Bites in Washington
Written By: Josh Lowell ~ 5/18/2020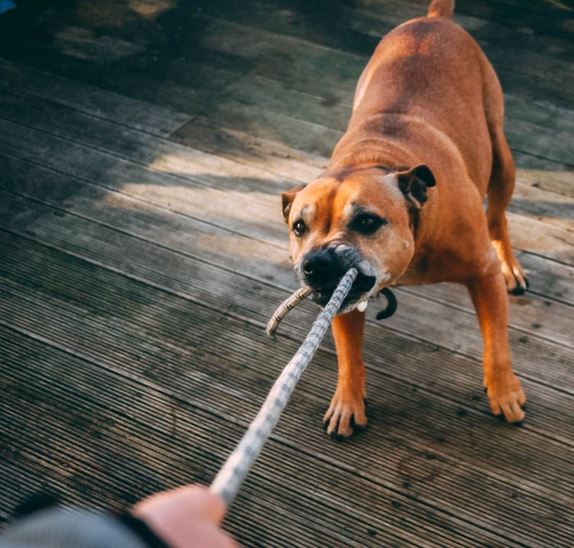 The warm weather of springtime brings the ability to enjoy the fresh air. Kids are playing out on the street as the sun beams down through the clouds and old Fido finally has the opportunity for a walk around the neighborhood or park. But what happens if Fido is not trained as well as expected? What happens if Fido gets off his leash and charges towards the children playing down the block? What happens if Fido intentionally (or even accidentally) bites a neighbor?
Washington has one of the strictest dog bite laws in the nation. RCW 16.08.040 provides that – unless the dog is substantially provoked, or the injured person is trespassing on your property – the dog's owner is strictly liable for any bite no matter the circumstances. This standard is different than most cases in Washington, which typically require that the potentially at-fault party be proven – at a minimum – negligent. If negligence were the standard in Washington, the injured party would have to prove that the owner acted or failed to act in a reasonable fashion to prevent the dog bite. That is not the requirement in Washington.
Strict liability means that the dog's owner is automatically at fault if the conditions of the statute are met. If a burglar breaks into your home and your Fido takes a nip, you may not be liable. Similarly, if the local kids run up and kick your pet, which returns the favor with a bite to the ankle, you might not be held responsible. However, in most other situations, if your dog bites another individual, you will be responsible for their damages.
Fortunately, most homeowner's insurance policies will cover dog bites even if the bite happened outside your home. Some insurance policies will not cover certain breeds of dogs or may charge extra for certain breeds of dogs, so contacting your carrier to make sure you are fully covered is the first step towards protecting yourself.
Owning a dog is a major responsibility, and even the most loving and cuddly of dogs will occasionally bite out of excitement or fear. Using proper leashes and safety equipment will help ensure your pet stays within your reach. Similarly, taking extra precautions and training your companion will help minimize the risk of future bites. There is no guarantee, however. So, dog owners must always be vigilant because even a small bite can lead to major injury – especially to children.
If your dog bit someone, contact your insurance company right away. If you were bitten by a dog, contact the experienced personal injury attorneys at the law offices of Magnuson Lowell, P.S. Our team of qualified professionals understands the law and will help support you after a dog bite. Call today for a free case evaluation.
Share this post!
---
Estate Planning During COVID-19
Written By: Josh Lowell ~ 5/11/2020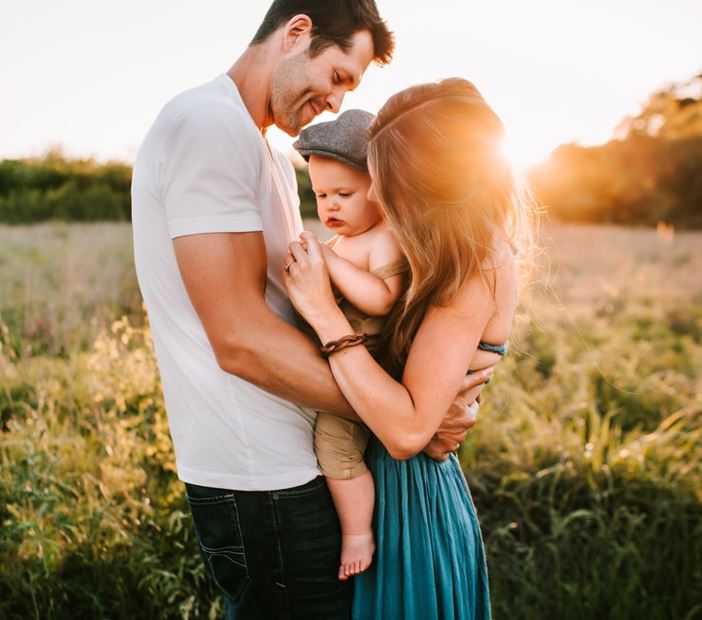 Having a proper estate plan is one of the most important tasks you can complete for your family. It is like having insurance for the inevitable and can both simplify and expedite the necessary actions required of your family after your passing. These estate planning documents are especially important during a global pandemic where concerns of illness are dominant. Fortunately, there are several strategies to help interested parties create their estate plan during the COVID-19 crisis.
FIRST – Meeting with your attorney is not always necessary. Depending on the circumstances, your estate planning attorney may be able to gather all necessary information over the phone or a video conference call. The attorney can then email, mail, or fax you the final documents with instructions for proper execution. This can not only cut down on possible attorney costs, but it can take meeting with the attorney out of the equation.
SECOND – Digital signatures may not yet be accepted by the courts for purposes of estate planning, so original signatures are still required. There are many options for signing, however. In most scenarios, the easiest path remains a quick trip to the attorney's office. A recently sterilized conference room with proper social distancing etiquette means you are in and out in no time. If that will not work, a meeting in your home, on your patio, and even in your driveway with neighbors acting as witnesses are all proper solutions.
THIRD – Not all estate planning is done with the help of an attorney. Take this time to make sure your financial affairs are in order. Contact your financial advisor, your life insurance representative, your bankers, and your brokers to ensure that your beneficiaries are set up properly. As importantly, request that each account set up a contingent – payable on death – beneficiary that will take your account if your primary beneficiary predeceases you.
FOURTH – Have a conversation with your family. Communication is the key to success in estate planning. After drafting your estate planning documents and setting up your financial accounts properly, make sure to tell your loved ones your plans. Conflict typically arises in estate planning scenarios when family members feel left out or are surprised by choices made in the last will and testament. Having discussions up front will help alleviate concerns and expedite any required probate.
FIFTH – Call an estate planning attorney to discuss strategies for after COVID-19's restrictions have been lifted. If you are interested in estate documents, but you would rather wait until limitations are reduced, contact a qualified attorney to discuss your options. Not only will you make contact with a firm to make your job easier down the line, but you can gather information, now, to accelerate the process later.
The experienced estate planning attorneys at Magnuson Lowell, P.S. are happy to provide complimentary case evaluations to discuss your options. Call today to learn more about your estate planning options.
Share this post!
Wills and Estate Planning: The Basic Documents
Written By: Josh Lowell ~ 5/4/2020
Estate planning involves the drafting of legal documents to protect your finances, your person, and your estate in times of crisis. This process is incredibly important to ensure that your loved ones are not left in a difficult situation upon your death or incapacity. Estate planning is like insurance. You pay a premium up-front to ensure you and your family are protected when certain circumstances arise. Discussing death and incompetency is not pleasant and many put off this task out of pure discomfort.
According to a survey by Caring.com, less than half of above 55-years old will have estate planning documents in 2020. That number is halved for those between 35 and 54-years old. The reasons for this delay are varied and worrisome.
"I haven't gotten around to it"
"I don't have enough assets to leave anyone"
"It's too expensive to set up"
"I don't know how to get a will or living trust"
Most people just have not had the time to think about or plan for their future. Anecdotally, many of my clients just do not want to think about their death. This puts your loved ones in the awkward position of guessing your wishes and forcing them to involve the courts more heavily, which is both time consuming and expensive.
Knowledge is half the battle. Here is some basic information to help place you on the proper path to success:
Last Will and Testament
This is the most critical piece of your estate plan. You are able to outline your wishes and desires for the distribution of your assets. Parents will have the opportunity to outline guardians for their young children. Testamentary trusts can be set up to help control allocation of assets. The will can even describe plans for distribution of real estate, personal property, and cash. This document is only relevant after you die, and it can only be executed while you are alive and competent. Putting it off until the last minute is a major gamble.
Advanced Health Care Directive / Living Will
End of life care decisions are hard enough. Forcing your loved ones to choose your end of life treatment decisions may be traumatizing. A Living Will helps establish your wishes when you are hospitalized, in a vegetative or comatose state, and unable to direct the physicians yourself. This might be the termination of list-sustaining measures or establishing specific guidelines to help your family cope.
Power of Attorney
The attorney in fact is a chosen representative that is trusted to make financial, health care or other decisions if you are incapable of making those decisions on your own. The power of attorney can be drafted specifically to suit your needs, so you should speak with your attorney about your goals.
Community Property Agreement
Washington is a community property state, which means that assets and debts acquired during the marriage are generally considered community owned regardless of title. A community property agreement is a post-nuptial financial agreement that ensures that all property owned by either party is a community asset. In many cases, this agreement can help minimize or avoid the probate process.
The Law Offices of Magnuson Lowell, P.S. are Here to Help
Estate planning is overwhelming and full of emotion. No one wants to think about death or end of life care. Preparing these documents will create a sense of peace after completion knowing that – if something happens to you – your family will have a template for success. Importantly, having a proper plan ensures that court and lawyer involvement is minimal after your passing, which will allow your family to focus on the bigger picture.
The Law Offices of Magnuson Lowell, P.S. will help you navigate this difficult subject to help protect you and your family. Our qualified attorneys will help you navigate complex decisions so that you can feel secure for the future. Contact us today for a free case evaluation.
Share this post!