The Importance of the Power of Attorney
Written By: Josh Lowell ~ 6/21/2021
Estate planning is never going to be on the top of your list. There are few other tasks as easy, however, that will easily, effectively, and inexpensively help your loved ones. Having an active (and updated!) Power of Attorney is critical for your estate plan. And here is a secret. They are often effortless and economical to obtain.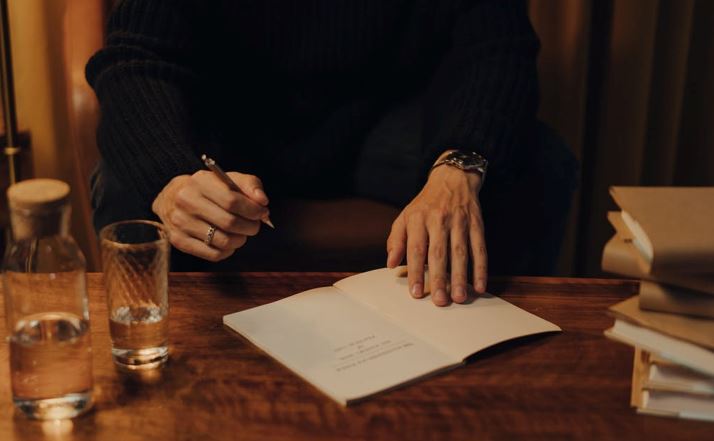 What is a Power of Attorney?
In its most basic terms, the Power of Attorney outlines a chosen representative – called the attorney-in-fact – to make decisions or to act on your behalf when certain criteria are met. Powers of Attorney may be limited – perhaps you need your spouse or friend to sign papers on your behalf while you are out of town – or they can be general. Most typically in estate planning, general durable powers of attorney are crafted with the help of an estate planning attorney to ensure your representative can make decisions and take action on your behalf well into the future for a wide array of areas.
How does the Power of Attorney work?
Easy. When the criteria outlined in the document is met, the document becomes active and allows the representative to take the appropriate actions. For a limited agreement, this might just be set for a period. In other words, "My best friend John Doe shall be able to sign all documents related to the sale of my home for 60-days after the execution of this Power of Attorney."
For general Powers of Attorney, the documents are either effective immediately (durable) or effective later (springing). A durable Power of Attorney is recommended for married couples or those who are elderly who trust each other or who might need help at any given time. A springing Power of Attorney is often used in younger couples or when assigning representatives who are friends. Once the criteria have been met, the attorney-in-fact may present the signed document to the bank, title company, or in the event the Power of Attorney includes medical directives, a hospital or doctor's office, and they can then take action in line with the agreement.
What does it take to get a Power of Attorney?
Most often, Powers of Attorney are obtained with the help of an estate planning attorney. Typically, in preparation for a full estate plan – including amongst other documents the Last Will and Testament, Advanced Healthcare Directives, and Community Property Agreements – the Power of Attorney is also drafted. Chapter 11.125 of the Revised Code of Washington (RCW) outline issues related to Powers of Attorney. Once drafted, the agreement must be signed and dated by the principal and either acknowledged by a notary public or attested by two or more unbiased, competent witnesses.
At the law offices of Magnuson Lowell, P.S. we are dedicated to helping you understands your rights and responsibilities regarding your estate planning. Our experienced team of attorneys and staff are sensitive to these delicate topics and are willing to answer your questions to make sure you put in place a plan that is just right for you. We can often have a full estate plan finalized in a week or less. Call today for a free consultation! 425-800-0572
Share this post!
---
What Makes a Basic Estate Plan?
Written By: Josh Lowell ~ 6/14/2021
Estate planning is often the last thing on your mind. No one wants to think about their own inevitable end. Having a plan in place is one of the most important steps you can take to help your family transition after your passing. Depending on your amount and complication of your assets, a complex trust plan might be appropriate. For the average Washingtonian, a basic estate plan might suffice. Here are the four documents recommended for most situations:
Last Will and Testament
The most well known of the estate planning documents, the will is an integral part of helping disburse your estate after your passing. You can accomplish most of your post-death goals in your will, but in most scenarios, there are three most important pieces to the estate planning puzzle.
Personal Representative – This individual is usually a spouse or child, but it can be anyone you trust to manage your affairs. After you pass, the Personal Representative will work with the attorney to enter your will in court, access your accounts, sell your home, and pay off your debts. This individual's sole responsibility is to ensure your estate follows the plan laid out in your will.
Beneficiary – Once again, usually a spouse or children, the beneficiary is the chosen induvial set to receive the assets described in the will. Be ready to outline real estate, tangible personal property, and financial personal property separately, if desired.
Guardian/Trustee – If you have minor children when you pass away, you need a responsible individual capable of taking care of your kids. The guardian will act as the legal parent of the child and (most of the time the same person) the trustee will manage their money until they hit at least 18-years old (or older if desired).
Power of Attorney
The Power of Attorney selects a chosen representative to act as the attorney-in-fact. This person might be selected only to manage your healthcare decisions, but most of the time a basic estate planning includes decision-making for healthcare and property rights. In essence, the Power of Attorney holds that if you are incapable of making decisions for yourself, your chosen representative will have the ability to sign their name on your behalf to get appropriate healthcare, open and close bank accounts, file lawsuits, and many other directives to ensure your life moves forward without interruption.
Living Will / Advanced Healthcare Directive
If you begin to suffer a coma or another medical condition where you are unable to make decisions on your own and you are being kept alive by life support, the living will might kick into play. By signing the advanced healthcare directive, now, you are choosing to have medical providers remove your life support in this niche situation to allow you to pass away naturally.
Community Property Agreement
For married spouses, the Community Property Agreement may be an invaluable tool, or it might be avoided altogether. Washington is a community property state, which means that most assets – with a few exceptions – that are acquired during the marriage are owned jointly by the marital community. Assets acquired before marriage, by gift, by bequest, or often by personal injury settlement are typically considered separate assets. The Community Property Agreement alters the characterization of the separate assets into community property to ensure a smooth transition after your passing.
Washington estate planning does not have to be complicated, but one wrong move or missed signature may result in catastrophic failure of your stated desires. Estate planning attorneys know the ins and outs of these documents and can help you understand your rights and what is best for your family. The experienced lawyers at the law offices of Magnuson Lowell, P.S. are happy to provide you with the information you need to make informed end-of-life decisions.
Share this post!
Signs and Symptoms of Concussion After Car Accident
Written By: Josh Lowell ~ 6/7/2021
Concussions are minor forms of a traumatic brain injury typically caused by a blow to the head. While violent football tackles are well known for concussions, even more minor car accidents can cause TBIs. Concussions may lead to post-traumatic symptoms indicative of a disruption of normal brain function. Knowing the signs and symptoms of a traumatic brain injury after a motor vehicle collision is the first step to ensuring better recovery.
But first, a common myth. A TBI does not require a direct impact between your head and an outside object. While certainly the
chances of concussion are greater if your head impacted an airbag or the side window, it is still common for minor TBIs due to intracranial brain movement. In other words, when you are involved in a car accident you experience the well-known whiplash effect. As your body is flung forward and backwards, your brain will impact the inside of your skull. In the right conditions, these internal collisions may lead to concussion.
Traumatic brain injuries may resolve with time but recognizing the injury and taking appropriate steps may lead to a quicker resolution. Here are signs and symptoms to watch for after a car accident:
1. Headaches – While headaches may result from non-brain injuries, TBIs almost always include headaches. So, if you have consistent headaches after a car accident, pay additional attention to your body for other potential signs.
2. Nausea / Dizziness / Sensitivities – Victims of a car accident might feel like they're under the influence of the flu. Always get checked out by a medical provider to ensure it is not something more serious.
3. Brain Fog / Fatigue – Trouble thinking, and low energy can be difficult to discern. If your loved one is more of a couch potato than normal after a car accident, a trip to the doctor might be in order.
4. Irritability – Flashes in mood are common after a concussion. Difficulty in controlling your emotions might lead from calmness to anxiety to anger quickly.
5. Confusion / Difficulty Concentrating – Humans multitask in their everyday lives. Often after an accident, a victim might have trouble performing their normal routine and difficulty paying attention to a single topic.
6. Sleep Disruption – While there may be other reasons for difficult with sleeping, car accident victims should always seek medical attention if they are having difficulty going to or staying asleep.
Traumatic brain injuries can be life threatening in some cases. In other cases, concussions may be minor and resolve on their own. If you or someone you know was involved in a motor vehicle collision and is suffering from any of these symptoms, seeking prompt medical attention is key. At the law offices of Magnuson Lowell, PS, our experienced team of professional litigators are ready to help you navigate the complicated insurance claims processes. Call today for a free case evaluation!
Share this post!